Description
Designed specifically for the CNC and Pattern Making industries, The Logic Trace Digitizing System consisting of a digitizing tablet and Logic Trace digitizing software by The Logic Group can quickly and easily trace any outline, template, object, or part and create a DXF graphics file on your computer ready for use by any CNC or cutting software and machine.
Tracing objects and creating computer graphics files is fast and easy: 1. Place item on digitizing tablet 2. Choose whether to digitize points, lines, arcs, or circle 3. With digitizer pen trace the object 4. Repeat last 2 steps as needed 5. Save DXF file 6. Load file into CNC or Cutter software That's It!!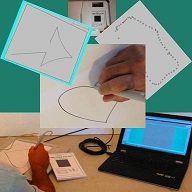 A typical Logic Trace Digitizing System comes with the following components: Digitizing Tablet, Pen Stylus or Cursor, Logic Trace Software
Sample Uses of Logic Trace: Metal Fabrication, Die Cutting, Custom decays and Signs Packaging and Pattern Making Custom Motor, Aircraft, and Boat Parts Embroidery and Scrap Booking And Many More...
Logic Trace System works with a variety of CNC machines Plasma Cutters, Laser Cutters, Waterjets Printers, Plotters Fabric and Cloth Cutters
Logic Trace Software can create DXF, DWG, Gcode, NC, SVG, EPS, PDF and other graphics files of the traced patterns
Features
Trace object or drawing and create DXF graphics file
Fast and easy
Very accurate with .01" standard, higher accuracies available including .005" and .002"
Uses any digitizing tablet (Logic Tracer digitizer specifically designed for use with the Logic Trace CNC DXF software)
Sizes of tablets range from 12"x12" to 44"x60"
Trace larger objects using the Logic Combine DXF software which combines files together to form one large DXF file
Useful in hundreds of different CNC and Cutting machines including routers, waterjets, plasma, metalworking, manufacturing, wood-working, plastics, furniture, upholstery, garments, machining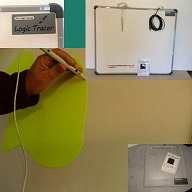 Useful in hundreds of different industries metalworking, manufacturing, wood-working, plastics, furniture, upholstery, garments, machining, sign-making, boat manufacturing
Trace lines, arcs, curves, points
Trace point to point or continuously
Generate DXF files with Arcs and Lines or Polylines
Generate Gcode files
Convert DXF files to other formats
Trace object on digitizer using pen stylus or cursor
Place object directly on digitizer or trace from template on digitizer
Create accurate graphics files of objects in minutes
Normal scaling is 1:1 but different scaling possible
English and metric units
See digitized image on screen
Arcs created by digitizing endpoints and any middle point
Complex curves can be created using polylines or digitizing multiple points and arcs automatically created
See all points and results on screen including arc data.
Tracing Methods
Tracing - Freehand Drawing
Lines and Arcs
Combination of Tracing and Lines and Arcs
Point to Point
Circles
Smooth Curve Fitting Between Points
Writing Mode
Digitizers
The Logic Trace Digitizing System includes the Logic Trace Cnc Dxf software and a GTCO Calcomp Logic Tracer digitizing tablet.
The tracing software will also work with the GTCO Calcomp Drawingboard, GTCO Super L, GTCO Rollup, Numonics Accugrid, and Summagraphics digitizers.
Compatible Software and Hardware
Compatible with almost all hardware and software programs that reads or import files graphic files
Logic Trace Software is commonly used with Autocad, Corel Draw, Adobe Illustrator, Plasmacam, Torchmate, Mastercam, Rhino, Cricut, BobCad-cam, Sheetcam, Omax, OneCNC, Vectric, TechnoCNC, TurboCNC, Mach3, Multicam, Enroute, Flow Waterjet, Flexisign. Flashcut CNC, GibbsCam, Dynatorch, and many more.
Logic Trace Software files can be used with laserjets, waterjets, plasma cutters, CNC machines, CNC Routers, printers, plotters, vinyl cutters, die cutters, graphics software, and many more.
Logic Combine DXF
Digitize patterns larger than the digitizing tablet
in sections and combine together to
create one large pattern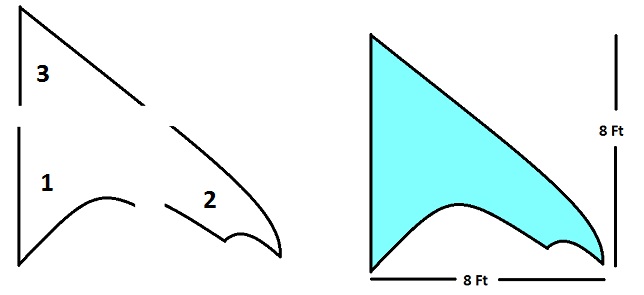 Easily create DXF files of objects and templates larger than the digitizing tablet. Trace the large template in sections using the Logic Trace Software and then use the Logic Combine software to create one large DXF file.
Extremely easy to Implement and create large templates. 1. On the pattern mark where each section will start and stop (use masking tape and a pen) 2. Make on the inside of the pattern one or more alignment points (one for each 4 sections) 3. Digitize each section and alignment points using the Logic Trace software 4. Load each section into Logic Combine. 5. The Logic Combine software uses the alignment points to automatically connect the sections to create one large pattern file. Easy, Accurate, Quick for Large Templates
Logic Combine DXF is a seperate software program and costs an extra $500
Supported File Fomats
DXF - most common graphic format used by most software and hardware PDF - Portable Document Format EPS - Postscript GCODE - machine code DWG - CAD drawing format HPGL, PCL - HP Plotter format SVG - Scalable graphics CDR - Corel Draw AI - Adobe Illustrator
Partial Customer List
Peninsula Furniture Frames Boeing Precision Cutting Systems Inc. Aedoisiere Middlebrook Woodworking Limited Kwangsik An BSCI Inc. Adept Products PC Net Enterprises Inc. Powertech Repairs Hartung Glass Eastwood Sales Ltd. Kent Lee Advanced Packaging Accutint Geatriz Ossa Gomez 3M McGuire Furniture Company Hokanson Inc. Tammie Riggs Precision Fabrication Virginia McGinnis US Air Force - Offutt AFB Datco Industries Invisibra Tehnikahaldus LC Trupart Manufacturing Promotion Wetsuits Alfa Pty Ltd. EF San Jaun Inc. Shercon, Inc. Ironman Powder Coating Yacht Signs and Design Jasper Chair Company, Inc. Daca Machine & Tool Ventana USA Lamin-x Consolidated Plastics and Epoxy AST Inc. Century Service Affiliates, Inc. DSI Sewing Machine Supplies, LLC George Hunnicutt Ken Neumann Flures Designs Midway Frame Shop NextReef Systems Jekran Willy's Upholstery Auto Paint Guard Kenny's Rod Shop Bob McMillen Riesa Construction Art-Craft Welding Reflections Unlimited Steelcase Interarts Ltd. Caparrel Welding Cardinal Glass University of Toronto, Anthropology Drink Engineering Premium Marine, Inc. Al Burroughs Chinoo Designs FMW Inc. All Products Gaskets Sroufe Healthcare Streamline Designs Inc. Plastomer Corporation BAE Systems Land & Armaments Barry Plasitcs Glasatelier Hagemeier b.v. EBS Graphics Zodiac AeroSpace Desmarais Cabinets Friesen Tool Corp. Jamison Steel Rule Die Valgreen Corp DEM Construction Inc. Lori Holst Shaiza Khan Machitech FPM Lamons Gasket Company (WA) Phoenix Steel Arizona State Museum Trim-Line of Northeast Alberta Gardson Pty Ltd Northumberland Fine Metal Products Soff Seal York Engineering Precision Machine Works Honcho Boots Waterjet Engineering Italian Marble and Granite Scott Group Custom Carpets Brandrud Industrial Welding J.E. Developments Counter Seal Samsons Versa Tech Automation Flintwood Metals Lock Creek Enterprise Wizards of Metal Steve Davis Owen Construction InvisibleMask Space Exploration Technologies London Mining Company (SL) Ltd. Gerry Enns Contracting Ltd. Metal Specialties WeldPro Limited Marco Integrated Company GK Services TC Engineering GRC Inc. SFO Apparel Car Tattoos Decals Ltd. Cascade Designs Ltd. Hoppers Ventrues LLC KAT Manufacturing Inc. Warwick Plumbing & Heating Foam Products of Tyler Venture Aircraft Bertch Cabinet Mfg. Inc. Jerry Koontz The Hinkley Company Torchmate Peterson Stamping and Mfg. Company BAE Systems Dakota Environmental Accucut Skeeter Products Airmar, LLC Panel Specialists Inc. Perrini Consultants Housewright Dies Inc. AVC (Classic Woodworkers) LTD Sidnay Collins Infinity Lab Inc. Lamons Gasket Company Keystone Foam AllCases Joseph Maillet Tracker CNC Metal Craft Industries McElvain Oil & Gas Kenron Manufacturing Corel Draw Scottsdale Precision Laser Spectacles, Inc. Florin Niculae Rahul Bathija Superior Grating Calzone-Anvil Cases GD Branch Gordon Vitullo Buchanan Industries Hathaway Corp. Rolf Imstol AS Integrated TelCom Systems Coplan Limited Water Jet Machine McNeil Manufacturing NLP Furniture Accoustics Group Inc. Austin Foam Gasflo Products Inc. HO Bostrom
Testimonials
Hi John, I thought I'd drop you a quick email to let you know just how good your tablet and software is proving itself. Over the past week or two I've had a large run of jobs to cut from templates and your system has been brilliant. It's easy to use and more accurate than I had expected. This really is an excellent time saver. Really glad I bought it. Many thanks for a system that does everything it claims to do. A rare find these days. Best regards Patrick Griffin London Waterjet